G1 Mini Instructions
Overview
Thank you for choosing our products, to make sure you can fully understand and install our
product, please read the instruction manual carefully.
iPollo G1 mini Parameter
Model No iPollo G1 mini
Crypto Algorithm/ Coin type Cuckatoo32/Grin
Hashrate(G/s,±10%) 1.2
Size (mm,H*W*L) 78*148*158
Wright (Kg) 2.5
Power consumption (W, 0±10%) 120
Safety precautions
• To prevent product damaged, broken after falling, or cause electric shock, fire hazard and other
accidents that may threaten your safety, please install and use it in strict accordance according to
the instructions, modify the server or replace the component by yourself is also prohibited.
• Original standard power supplies are required and power supplies that exceed the rated voltage
range cannot be used.
• Please be careful not to splash water or other liquids on the machine, especially the internal
components.
• Pay attention to ventilation and heat dissipation, do not block vents or put the server near
flammables and fabrics.
• If you need to remove the shell to troubleshoot the problem, please make sure to contact with
customer service team first, attempt to disassemble the product can damage it and void your
warranty.
• Our product warranty period is 6 months, for any quality issue please contact with After-Sales
service e-mail: Support@ipollo.com
Notice:
1. This device is not for family consumption. This device shall be operated only by professionals, and nonprofessionals (such as underage person, etc.) are not allowed to operate this device. In case of breaching this notice, the breaching person shall be responsible for any loss or damage caused to others or himself/herself.

2. You shall be liable for any loss or damage caused to yourself arising from or caused by algorithm change of block-chain itself or the device' algorithm change made by you. In such
case, the device will not enjoy the official warranty service and will be treated as out-of-warranty.

3. All final interpretation rights of this product are reserved by Ipollo HK Limited.
Setting up
Server connection
Please connect with the Ethernet and power supply as the following shows.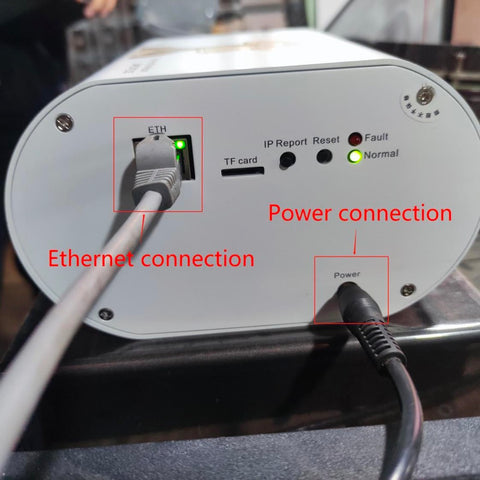 Caution: The server and PC must be in the same network segment, otherwise the IP information returned by the server
cannot be received.
Find the server IP address
Download the file "Show IP.exe"
Right click the "Show IP.exe" and run it as Administrator.
Press the "IP Report" button on the server for 3-5 seconds and release it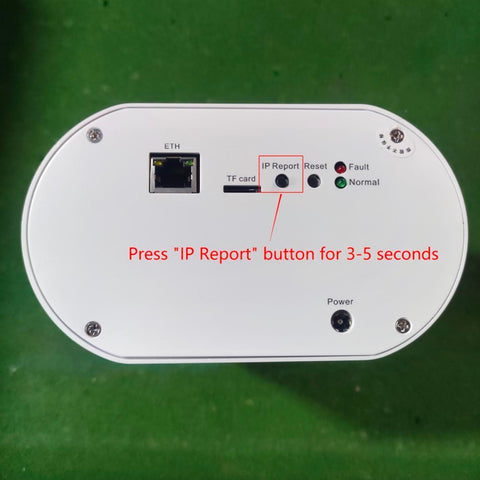 The server IP address will be feedback as shown below: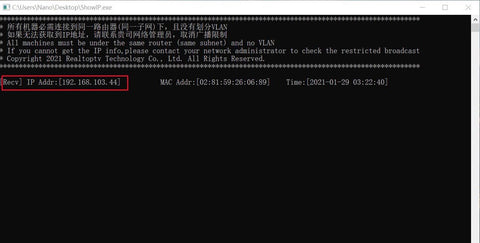 User login
Enter the obtained IP address in the browser (Google Chrome is recommended) then enter the administrator account and password: admin in the server login page.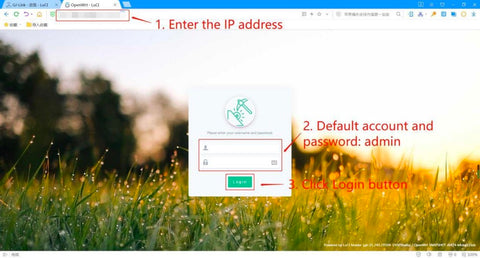 Network setting
Click Miners-Network Configuration on the left side list, switch the server IP address to DHCP or Static. (Default IP address state is DHCP)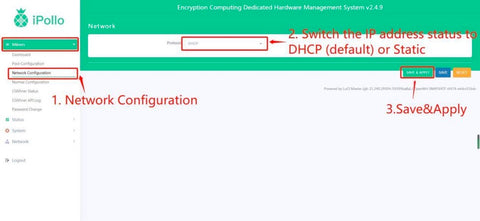 Pool setting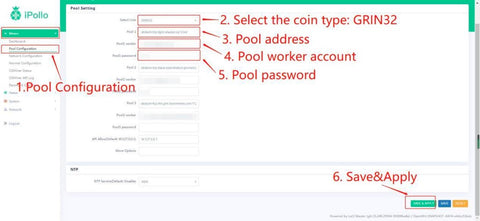 Click Miners-Pool Configuration on the left side list, select coin:Grin32
Available Pool for Grin32 (optional):
Pool1:stratum+tcp://asia-east-stratum.grinmint.com:3416
Pool2:stratum+tcp://us-east-stratum.grinmint.com:3416
Pool3:stratum+tcp://grin.always.vip:3344
Pool4:stratum+tcp://grin.us.always.vip:3344
Pool Worker:According to the"sub-accounts"set in the corresponding mining pool account, if the sub-account is ipollo123, the worker should be ipollo123.xxx, the number suffixed used to
distinguish the server.
The default pool password is 123.
After finishing 3 pools setting, click Save&Apply.
Check the operating status of server
Click Miners-Dashboard to check current server operating status.