From July 25th to 27th, 2023, MiningDisrupt was successfully held at the Miami Airport Convention Center. MiningDisrupt is an exhibition focused on cryptocurrency mining technology and industry, attracting exhibitors and visitors from around the world.
As a professional ASIC miner manufacturer, iPolloMiner actively participated in this event with our latest miners and technologies. Here, we engaged with industry leaders and mining enthusiasts to explore the latest trends and developments in cryptocurrency mining.
iPolloMiner showcased our V series, B series, G series, and the soon-to-be-released V1 Hyd at Booth No. 1. We were delighted to witness the strong interest from attendees in iPolloMiner. Visitors flocked to our booth, seeking information about mining and our miners. We engaged in in-depth discussions, addressing their queries and sharing insights about the mining industry.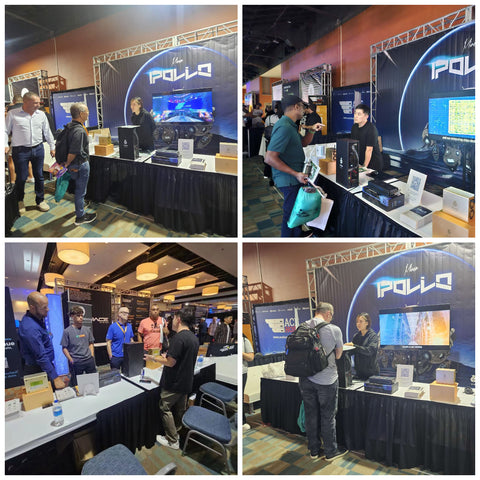 During the exhibition, iPolloMiner's Overseas Sales Director, Domi, delivered an inspiring keynote speech titled "Home-based Mining: Seeing Possibilities, Seizing Opportunities." The speech highlighted iPolloMiner's journey, product range, and the future potential of home mining. The speech garnered significant attention and provided the audience with a deeper understanding of iPolloMiner.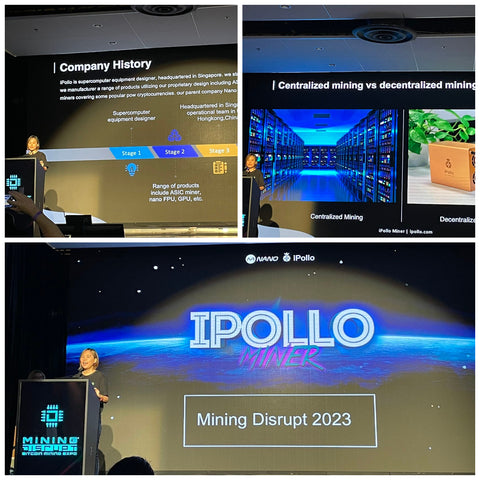 The exhibition concluded successfully, and we extend heartfelt thanks to all the friends and visitors who participated in MiningDisrupt. We look forward to the next opportunity to meet and continue sharing more about iPolloMiner's products and technologies. Meanwhile, iPolloMiner remains committed to providing our customers with high-quality miner products and services.