Just a week after our parent company Nano Labs listed on NASDAQ successfully, July 26-28, 2022, iPollo attended the fourth bitcoin mining expo hosted by Mining Disrupt at the Miami Airport Convention Center. This conference appears to be the world's largest gathering of Bitcoin B2B & Bitcoin Mining Professionals, brands and disrupters from all around the world!
Mining Disrupt this year filled with new insights, wonderful discussions, also provided an important opportunity to introduce iPollo Miner series products (the series for home use, and the series for professional farms)
Wei Shen, our Director of Global Business Development shared a speech on Decentralized Mining, and some of the direction of the company as well. At iPollo, we always strive to improve computing power and stability, reduce the power consumption of our miners, and also to maintain block chain network security.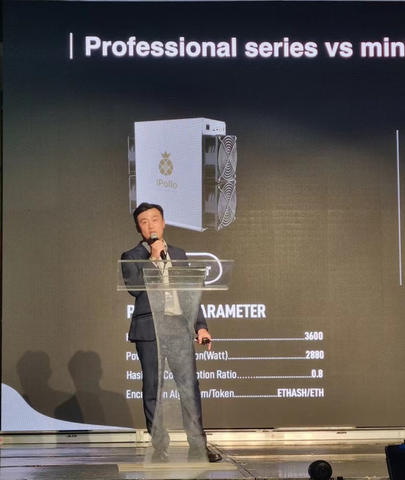 At the expo, our booth attracted many interested customers, who were willing to place an order immediately.
iPollo Mini Miner series suitable for home use and has Lower power consumption, which is the first choice for new miners who are interested in ETH and ETC mining. We are really dedicated ourselves to make mini models such as iPollo V1 Mini, which are specially designed as WiFi capable with very user friendly operating system, making it possible to turn your home or wherever you go into a mini mining farm.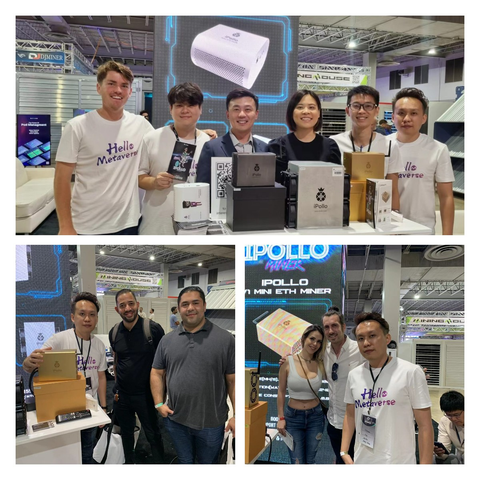 iPollo Miner series products are now well recognized by the market and the industry, we're really looking forward to expand our market globally.
At Web3.0 Forum in Singapore recently, we have launched a new miner series!
To learn more about our new miner, please follow us on Twitter.