Singapore-based ASIC miner manufacture, iPollo held a small private client meeting in the beautiful sunny state of California this week, showcased the company's latest model mining rigs.  Even pandemics can't stop the Clients fly in from different regions to join this private event in person.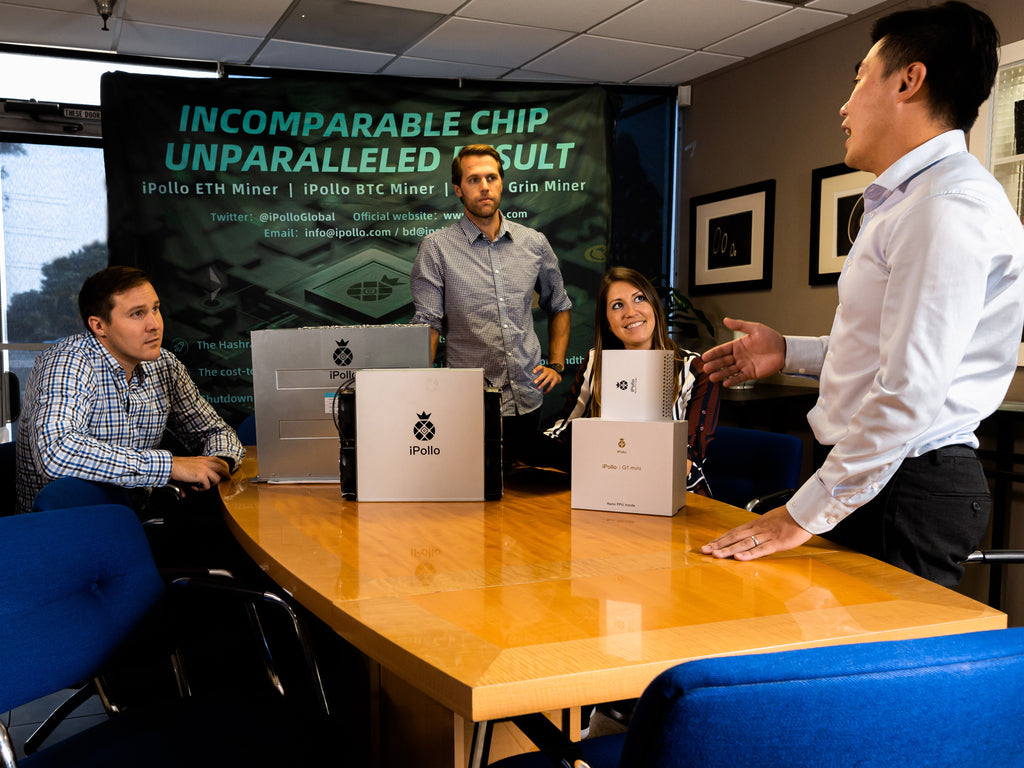 During the event, iPollo showed its latest V series and B series miners targeted for institutional clients with highly efficient power consumption, and industry-leading hash rate; as well as a Grin G1 mini miner targeted for home-miners with a power consumption of only 120 watts weighted at 2.5 kilos. Customers all over the world showed a tremendous amount of interest in iPollo's latest offering is eager to test out and pre-order those products. 
iPollo's global business department employee introduced the company's plan for global expansion with a heavy focus on the north-central and South America markets, where many farms are currently being built. iPollo's America expansion plan entails opening new subsidiary and repair centers stateside and building business relationships with major mining companies in the region. Clients expressed a positive outlook for iPollo's global expansion, complimented the robust designs and highly competitive pricing. During the meeting, parties have explored many potential synergies with each other, fostered good relationships, and ended with a huge success. 
As always, iPollo strives to succeed with clients across the world together.